Reading time: 5 minutes
As soon as a company starts to grow or a process becomes more complex, precise documentation is essential. I know from my own experiences that this is often time-consuming in the beginning. However, it can save a lot of valuable time later because you canoptimize processes significantly by creating documentation. After all, you can identify inefficient tasks quickly and immediately replace them. To make documentation even faster, synetics GmbH has developed the "i-doit" software.
To further support customers with the documentation and use of their software, synetics also organizes a user conference. This year under the motto "next.i-doit". With an event app from LineUpr, of course. We will talk to Fabian Wolff about how he used LineUpr, what the advantages and disadvantages of paper are, and what he would do differently the next time he uses LineUpr. Really worth reading. 😊

LineUpr: Hello, Fabian. Thank you for taking the time to do this interview. Please introduce yourself and the synetics Corporation for System Integration.
Fabian: My name is Fabian Wolff and I work in the marketing department at synetics GmbH, a software manufacturer from Düsseldorf. With the "i-doit" software, synetics is one of the leading companies in the field of IT documentation. The entire IT landscape can be clearly and centrally documented with i-doit.
LineUpr: You have used LineUpr for the i-doit user conference. Please tell us more about this event.
Fabian: This year's user conference premiered under the motto "next.i-doit" and showed how companies will manage IT documentation in the future. Shared economy and innovations such as AI and AR technologies formed the basis. Using ITIL 4's practical approach, the networking of ITSM applications was promoted through smart-integrated processes. Development partners and those who want to become one could also visit the developer conference to get practical tips and tricks from our software developers.
LineUpr: Who is the target group for this event, and which strategies and tools do you use to address this target group? Do you attach particular importance to something special?
Fabian: We aim the i-doit user conference at our customers and IT managers who wanted to deal more closely with the topic of IT documentation. We built a landing page for the event. Here, anyone who was interested could inform themselves about the event and sign up for it. We pursued a multichannel strategy for the i-doit user conference. We have several different communication channels such as Google Ads, our newsletters, and social media channels to reach potentially interested parties. The event was a total success!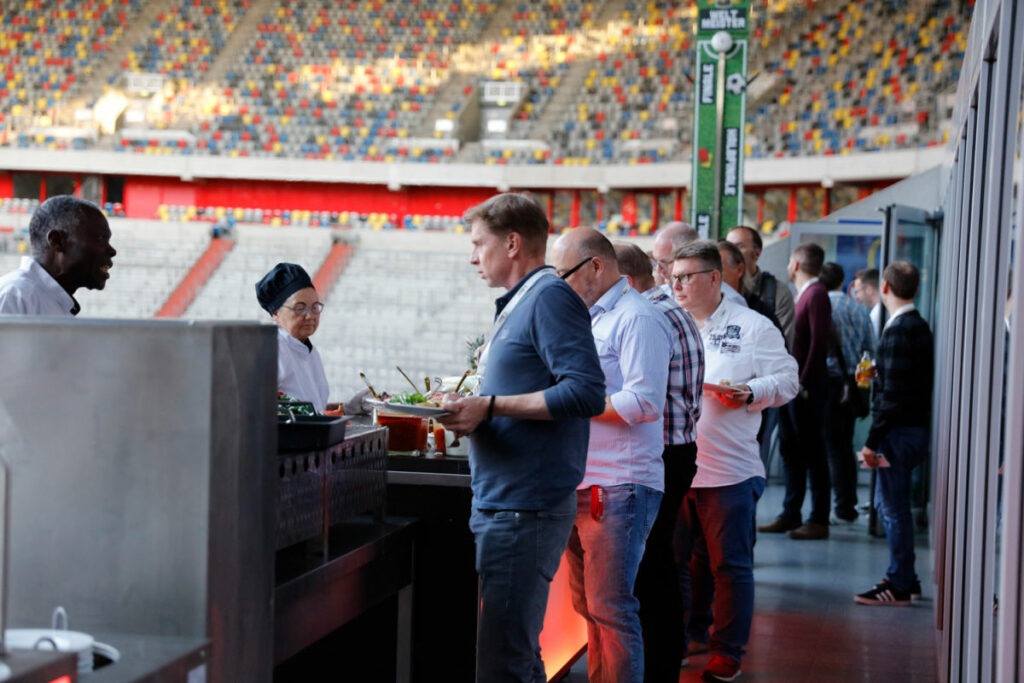 LineUpr: If you compare a printed program with an event app, what are the advantages and disadvantages of both variants?
Fabian: A printed program booklet has the advantage that some participants prefer a physical product, such as a program booklet. Additionally, everyone can use a program booklet. The disadvantage is the poor environmental friendliness. Since a program booklet has a minimum order number to be printed and may need to be delivered, the CO2 burden is much higher than with an event app. Additionally, short-term program changes can be made in the app, which is not possible with a program booklet. Besides, we can integrate participants interactively in the app with surveys and polls.
We verbally referred to the event app during the individual workshops and lectures.
LineUpr: Have you used event apps in the past?
Fabian: We didn't use an event app before the i-doit user conference because we didn't actively inform ourselves about this option.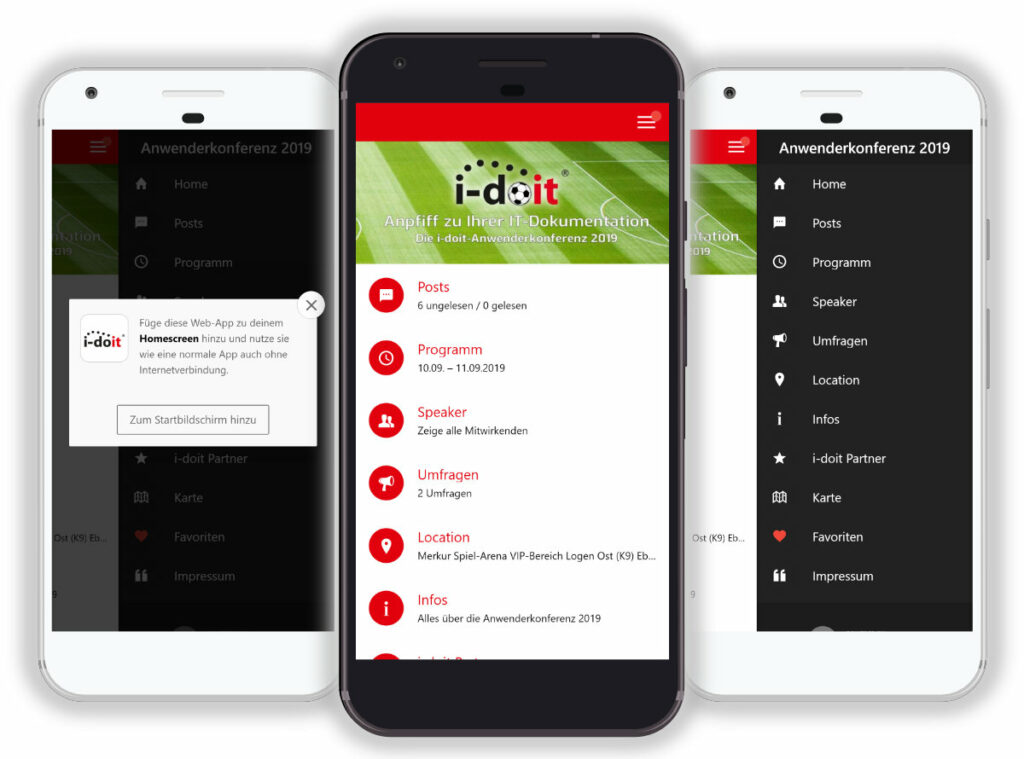 LineUpr: Did you also display your sponsors and partners with their own profiles in the app?
Fabian: Yes, we represented our sponsors and partners with their profiles. We highlighted these with the help of different colors as partners and premium partners. We also used information such as company name, short description, logo, and a link to the partner website.
I would use the app exactly the same way for the next event.
LineUpr: Did you point out the (use of the) event app during the event?
Fabian: We verbally referred to the event app during the individual workshops and lectures. We also distributed a printed agenda, which also contained a QR code.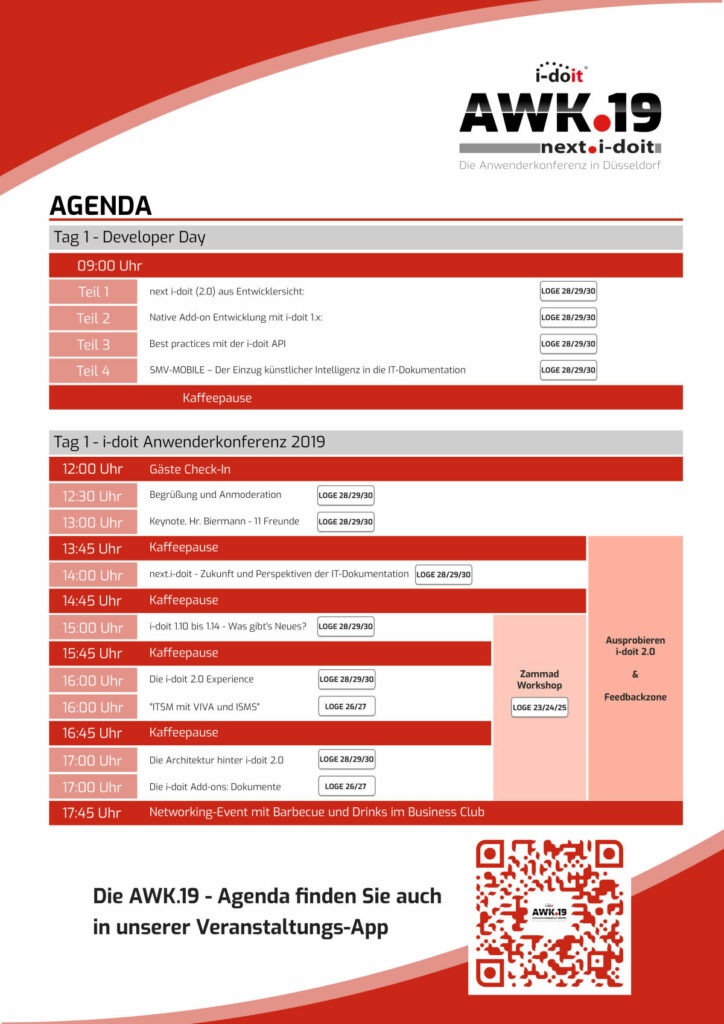 LineUpr: How often have you personally seen and used an event app at an event in the last year?
Fabian: Personally, I have never seen or used an event app at an event.

LineUpr: Now that the event is over. Would you use the app the same way at the next event to communicate with your participants, or is there something that would you change?
Fabian: I would use the app exactly the same way for the next event. The only thing I would also communicate would be that the function of individual program points/lectures in the app can also be evaluated.
LineUpr: Which top three tips for using LineUpr would you like to share with other organizers?
Fabian: 1. Use the survey function in the app. This way, users can conveniently rate the event from their smartphone at any time.
2. Use posts to send direct messages to participants.
3. Assign a photo to each person and ensure that at least the person's email address is stored – this makes it easier for networking.
LineUpr: Thank you for the great interview Fabian. I see you have fully exploited the possibilities of the app. That's great. With the IT background, of course, that also fits perfectly to the event.
If IT documentation is also an issue for you and your company, then visit the synetics website. You can find a lot of information about i-doit here. Also, there is of course, always the latest news on Twitter, Linkedin, Facebook, and Xing. A visit is always worthwhile.
We are already looking forward to further events with you.