Reading time: 3 minutes
Scientific symposia bring people from different phases of life, work areas, and regions together. With so many differences, there is of course always a high risk of misunderstandings or communication problems. This is where an event app comes in. If a clear interface and all relevant information come together, this problem is quickly solved. Unfortunately, scientific conferences are still among the events that only occasionally venture into the world of event apps and digital event planning. But not the EMC Europe Conference in Barcelona.
Marco Azpurua is the Technical Program Chair and tells you why he used LineUpr, what an excellent symbiosis between the printed program and the event app can look like and what should be considered with an event app. Have fun while reading. 😊

LineUpr: Hello Marco. Thank you for taking the time to do this interview. Please introduce yourself and the EMC Europe Conference.
Marco: I am Marco Azpúrua and I served as Technical Program Chair of the EMC Europe 2019 | Barcelona. EMC Europe is the largest European conference on Electromagnetic Compatibility (EMC) and one of the top three conferences in this field worldwide. EMC Europe is a place where people from academia, researchers, practitioners, and industry representatives come together and share, once a year, the latest engineering developments made towards ensuring the EMC compliance of all our electronic devices. This applies to an overly broad scope of sectors, including the automotive, aerospace, communications, consumer electronics and medical industries.
LineUpr: What makes the event special? Which target group do you want to address and what added value do you offer the participants?
Marco: EMC Europe is a scientific symposium, authors presenting their work must prepare either a technical paper or a workshop/tutorial proposal. Such contributions are peer-reviewed by a board of recognized specialist and only those meeting our excellence criteria are accepted. The International Steering Committee is formed by some of the most recognized names in the field of Electromagnetic Compatibility, with a diverse representation from many European countries. Each year EMC Europe is organized in a different Europe city and we try to highlight the European values of cooperation, integration, and solidarity.
Participants have access to state-of-the-art knowledge from their peers while they have the chance of presenting their own research work. This is usually a requirement of many European funded research projects. Likewise, participants have an excellent opportunity for networking and arranging project, working groups and standardization committees' meetings during the days of the event.
LineUpr: What strategies and tools do you use in addressing this target group? Do you attach particular importance to something special?
Marco: Firstly, you have the call for papers and the announcement of the conference in other events promoted by IEEE. Then the website of the conference and the online conference system. Finally, we used our own newsletter and some ads in technical magazines.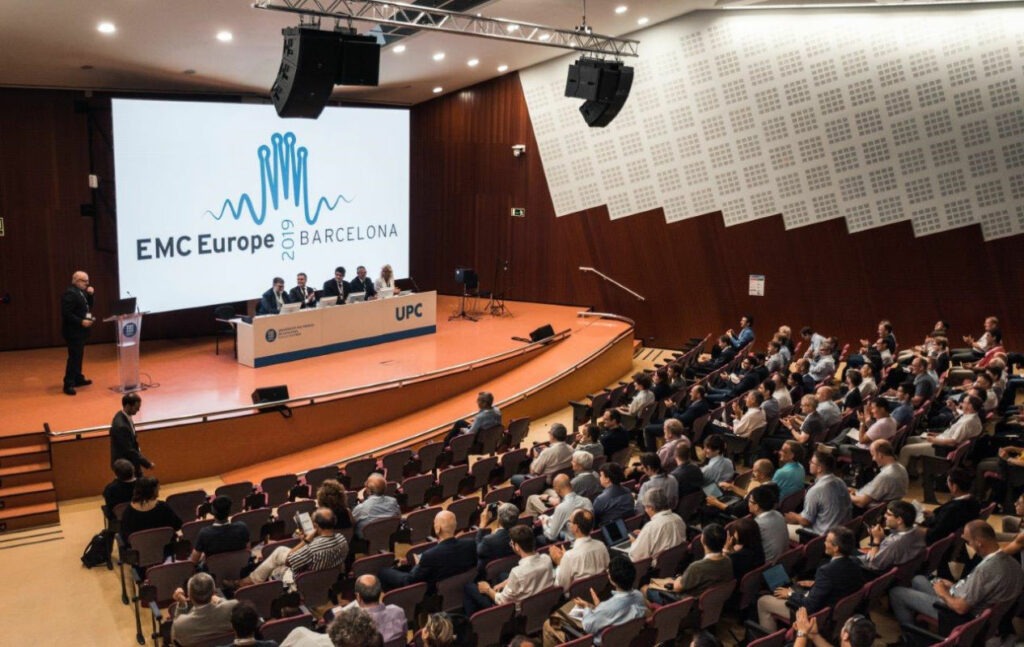 LineUpr: Do you also use printed products to market the event or to distribute information on-site? If so, which and why?
Marco: The symposium programme is given in printed format because for some people it is still more handy when it comes to changing rooms and technical tracks and planning their participation. It allows them taking notes.
I think this is an excellent application and has many advantages in comparison to …
LineUpr: Have you used event apps in the past?
Marco: No. This is our second time as organizers of EMC Europe in Barcelona. The first time was in 2006 and back then using mobile apps, as we do today, was not possible.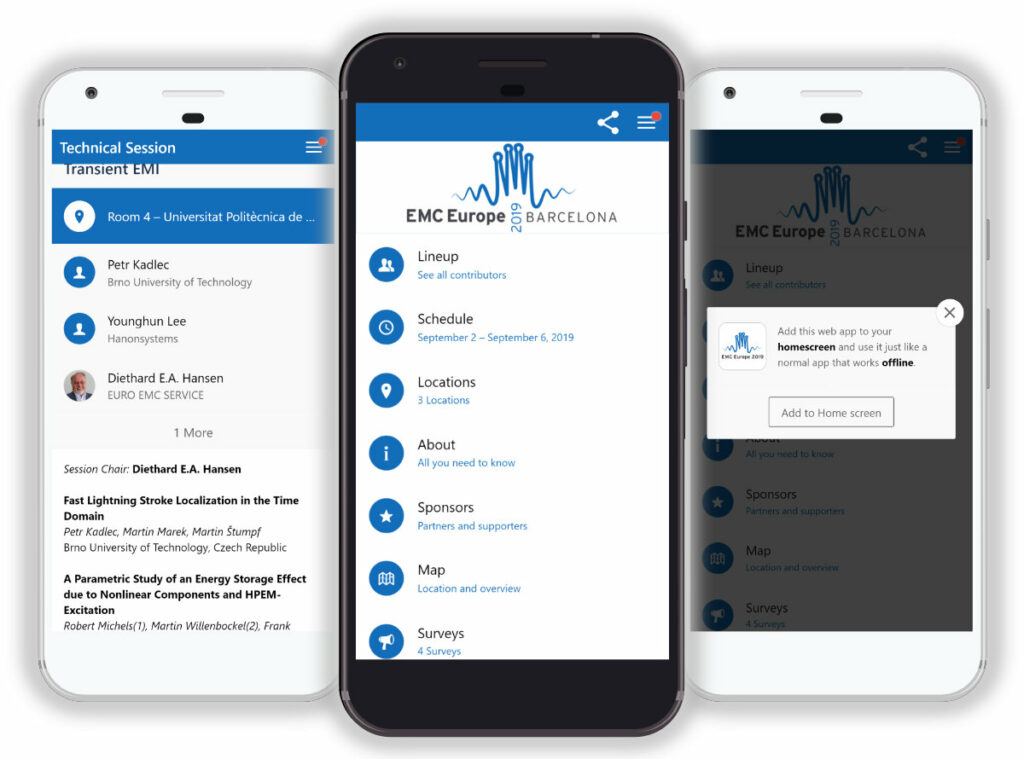 LineUpr: How do you rate the creation of the event app with LineUpr? What did you like and what can we improve?
Marco: Everything was extremely easy to setup. I think this is an excellent application and has many advantages in comparison to event apps that require installation.
They said it was very neat and that looked amazing.
LineUpr: When and how did you inform your participants about the event app?
Marco: We deliver information about the conference app through our web site, symposium programme and the newsletter. Participants were given the option to use it (the app), but it was up to them if they find it more or less convenient in comparison to other means of having the conference information.

LineUpr: How did your visitors react to the app?
Marco: They said it was very neat and that looked amazing.
LineUpr: The event is now over. Would you use the app the same way at the next event to communicate with your participants, or would you change something?
Marco: Yes, I would. However, I do not know what the local organizers will do for next year EMC Europe in Rome.
LineUpr: Which top three tips for using LineUpr would you like to give other organizers?
Marco: Having everything (or at least most things) defined beforehand. Complete all the information. It is ugly to click in one part of the menu and see it is empty. Link your content to social media and websites.
LineUpr: Thank you, Marco, for the great interview. Unfortunately, scientific conferences are still somewhat underrepresented here, even though we offer an unbeatable price in this segment. But we also see a change here. Your conference is a great example of how it can be done.
More information about EMC Europe in Barcelona can be found here. And if you would like to ask Marco a few questions, then just write him directly on LinkedIn.
We are already looking forward to the next EMC Europe Conference and hope to be there again.