Reading time: 4 minutes
How do I convince a customer to use an event app? Among other things, this is what this article is about. We have Ulrike Lambert from markenmut AG as our guest. She advises clients every day on brand building, marketing, and digital communication.
In this sphere, she carried out a customer event with the UNIVERSUM Group, in which an app from LineUpr was also used. She tells you herself exactly what should be considered and how the visitors reacted. Enjoy reading. ?

LineUpr: Hello Ulrike. Thank you for taking the time to do this interview. Please introduce yourself and the markenmut agency.
Ulrike: My name is Ulrike Lambert, I work as a client advisor at markenmut AG in Trier. Markenmut AG is a full-service marketing agency with headquarters in Trier and branches in Düsseldorf, Cologne, and Frankfurt.
LineUpr: Who are your typical customers and how do you reach them?
Ulrike: Our clientele is very heterogeneous – we look after customers in the food & beverage sector, but also the automotive, tourism, and finance sectors are strongly represented. B2B and B2C customers almost balance each other.
LineUpr: How do you rate the use of event apps for customer events? Do you talk to your customers about this topic independently or should the customer approach you with the idea of an event app?
Ulrike: In general, we find the use of event apps very useful, as they can map content almost indefinitely and can be updated in real time. They are a tremendous and individually usable tool for customer connection. As a rule, we approach our clients independently – although I have to say that we are not an event agency, so organizing events is not our core business.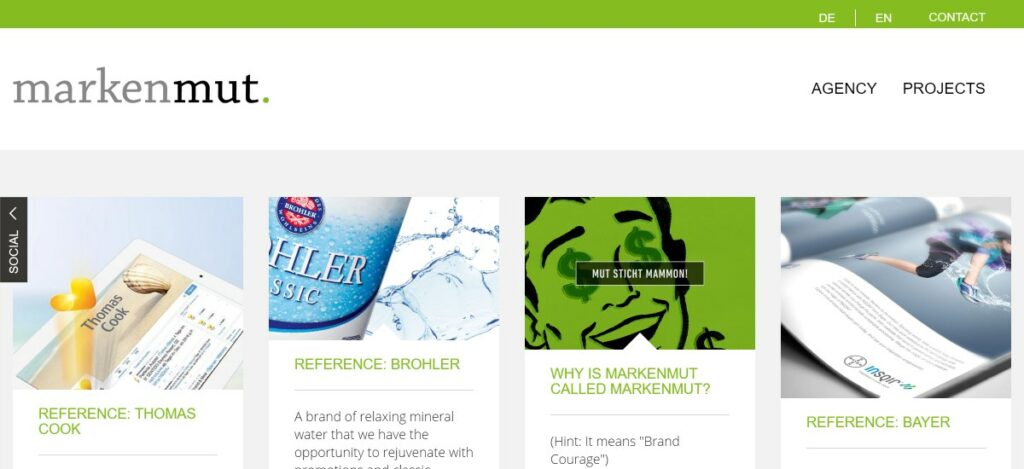 LineUpr: You used LineUpr for the first time for the UNIVERSUM Business Event. What kind of event is this and which target group is addressed?
Ulrike: The UNIVERSUM Group is an independent debt collection service provider and payment guarantee provider based in Frankfurt am Main. Once a year, they invite customers and partners to a business event and thus to interesting lectures and networking. Thematically, the arc goes from political change to receivables management and data protection to current developments in payment and cryptocurrencies.
LineUpr: How did you learn about LineUpr and what was the decisive argument for you to use an event app?
Ulrike: We used LineUpr for the first time for the UNIVERSUM Business Event 2018, in the years before we used another solution. This was quite complicated to use, which is why we looked for alternatives. We found LineUpr through an internet search. The simple user interface (for both the author and the user) and the transparent pricing model convinced us.
The visitors accepted the app immediately and used it extensively.
Quote: The simple user interface and the transparent pricing model convinced us.
LineUpr: How did you use the app before, during and after the UNIVERSUM Business Event?
Ulrike: We had already informed the participants about the app with the invitation (link & QR code), here they were able to find out in advance about the program, look at the location including directions, etc. During the event, the moderator pointed it out again and there were also some tablet terminals available for use. Most participants used their smartphone. The users primarily viewed the individual program items with the app, looked at information about the speakers, and also used additional features such as surveys and posts.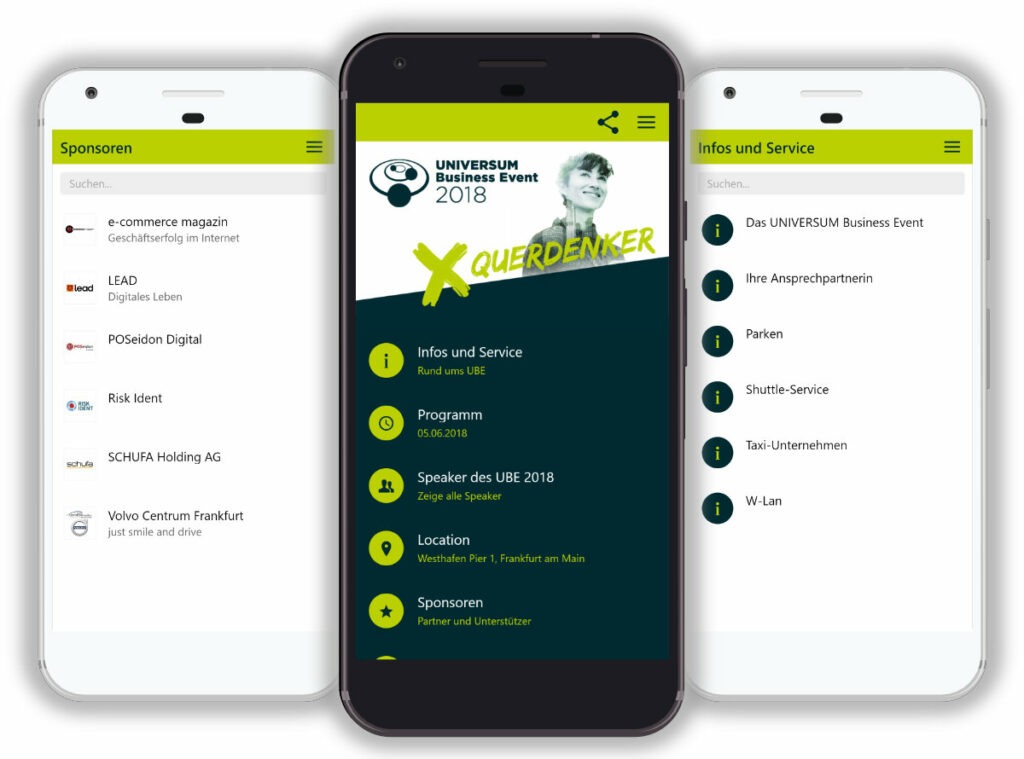 LineUpr: How did your visitors react to the app?
Ulrike: The visitors accepted the app immediately and used it extensively. We did not actively ask for feedback, but still received positive feedback throughout. Again, the simple, intuitive user interface and the clear design were often praised.
LineUpr: What experiences do you draw from the first use of an event app for this type of event?
Ulrike: As I said, we've worked with other event apps in the years before, but LineUpr was a lot easier to use and very user-friendly. That's why we will certainly continue to work with it.
The visitors accepted the app immediately and used it extensively.
LineUpr: Which top three tips would you like to give other organizers for the use of LineUpr?
Ulrike: First of all, the app has a modular structure that makes it work for both large and small events and always remains affordable. As an organizer, you should not be afraid to use them because they can be filled fast and without special knowledge.
LineUpr has a lot of features to engage participants actively and they should be used.
LineUpr can also be used if the participants from the event come from unrelated technology industries. Anyone who can operate a smartphone can use the app intuitively.
LineUpr: Thank you, Ulrike, for the great interview. You gave a great insight into your way of work and into the event itself.
So, if you're in the process of revamping your marketing or repositioning your brand, take a look at the markenmut website and get some advice. Otherwise, it's always worth taking a look at Facebook or LinkedIn.
We hope that we will be able to support you at many other events.