Reading time: 4 minutes
How does direct selling work? Which strategies do Tupperware and Vorwerk use? Andrea Rose can answer these questions. She is responsible for events at the German Direct Selling Association (DSA).
In 2018, the DSA first used an event app for its most important event, the DSA Direct Selling Congress. In this interview, she tells us more about what she was looking for in an event app and how the participants of the congress responded to the app. Again, a great customer story with exciting insights for us. ?


LineUpr: Hello Andrea. Thank you for taking the time to do this interview. Please introduce yourself and the German Direct Selling Association (DSA).
Andrea: The German Direct Selling Association (DSA), as an association of the German Direct Sales industry, represents the interests of well-known direct selling companies, such as Tupperware, Avon, and Vorwerk. We have 55 member companies that distribute household goods, building materials, food, wine, cosmetics, jewelry and accessories, pet food and energy services, among others. There are more than 850,000 independent distribution partners throughout Germany who sell goods and services worth more than € 17 billion to end consumers. I have been responsible for the events of the DSA for three years and have been working in this exciting sector for over 25 years. Before I went to the DSA, I worked in marketing for various direct sales companies.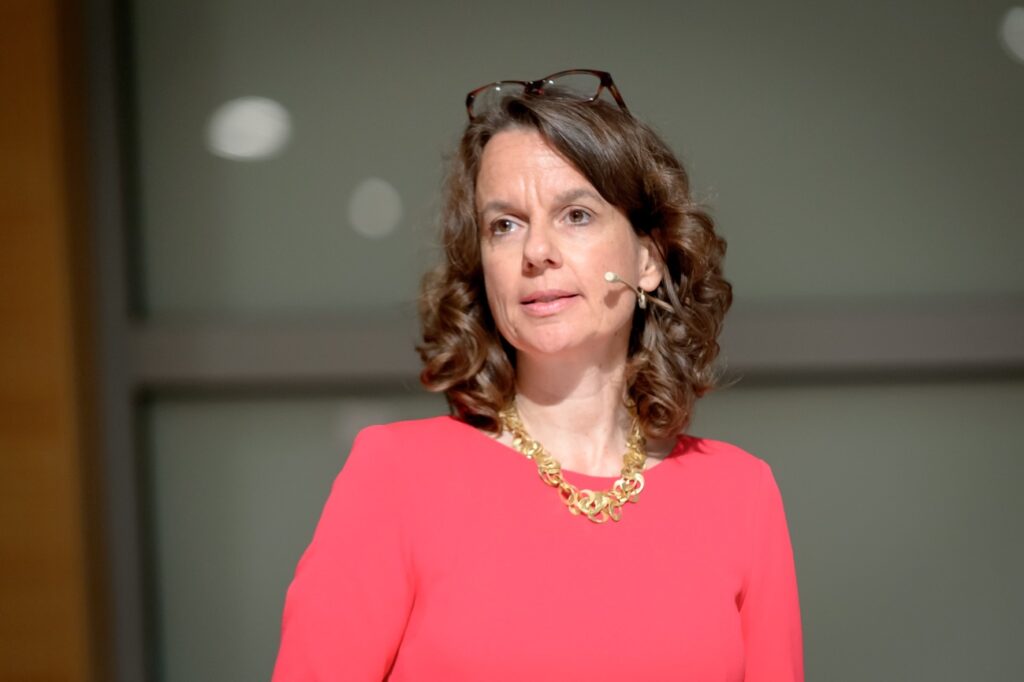 LineUpr: What role do events play for the DSA? What events does the DSA organize?
Andrea: Direct selling is a people business. Personal relationships and communication play a significant role. DSA events give our members the opportunity to exchange ideas, engage in intensive networking and inform themselves about trends in the industry. Events are crucial for successful association work. Once a year, the industry meets at the DSA Direct Selling Congress, our most important association meeting. Also, within our committees and working groups, we organize other meetings to discuss industry-relevant topics.
LineUpr: Which target groups do you address with these events and which channels and strategies do you use to reach them?
Andrea: The target groups of our events are first and foremost our members and cooperation partners, but also potential members and guests from science and politics. We contact them directly by e-mail and through our association's media.

LineUpr: You used LineUpr for the DSA Direct Selling Congress. How did you hear about us and what was the decisive argument for you to use an event app?
Andrea: First and foremost, we were looking for a tool for our polls. During my research, I came across LineUpr and was thrilled with the product, the price-performance ratio, and the first-class support.
With the app, we could always provide our participants easily and uncomplicatedly with the latest information. In addition, it relieves us of critical organizational tasks.
During my research, I came across LineUpr and was thrilled with the product.
LineUpr: Have you used event apps in the past? If so, what are your experiences with it? If not, what has been against such apps so far?
Andrea: So far, the costs, the development effort and the safety aspects of our members have been against using an app. Many are not allowed to load apps on their company phones. The LineUpr shortcut also solved this challenge.
LineUpr: How did you use the app before, during and after the congress?
Andrea: We sent the link to the app – along with a short guide about downloading the shortcut to your smartphone – with the invitation to the DSA Direct Selling Congress.
Under "Info" we put some organizational information and a link to the hotel, through which the participants could conveniently book their rooms.
Of course, we also published the agenda.
The "Surveys" were most important to us because we used them for our polls and feedback at the end of the event.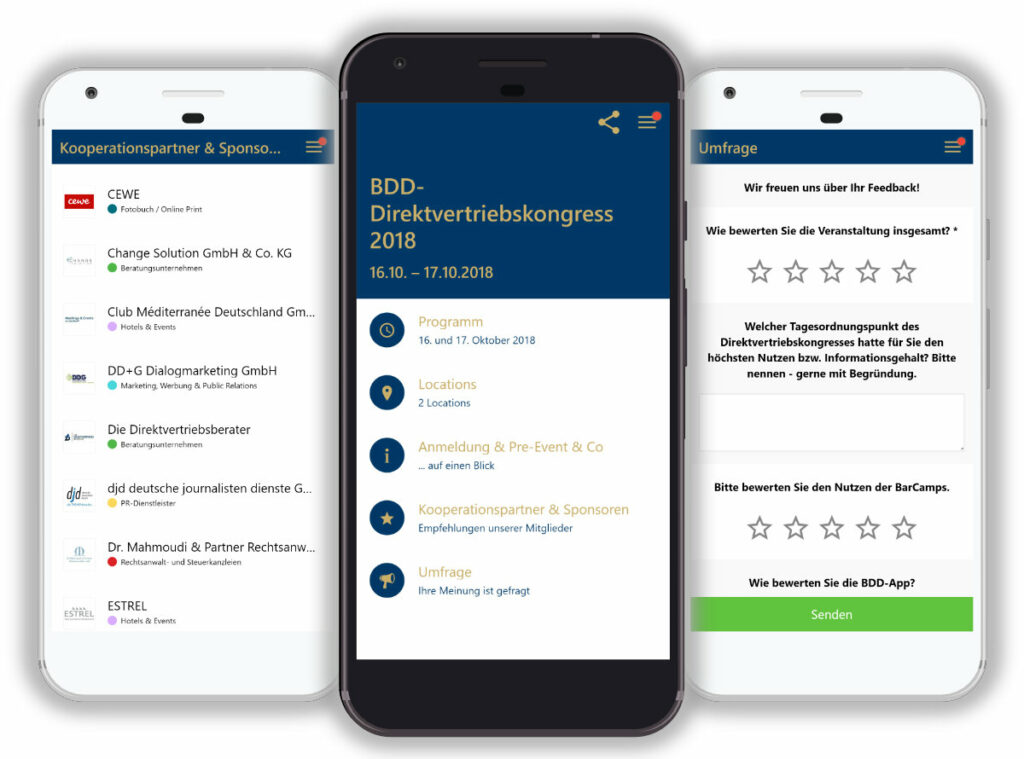 LineUpr: How did your visitors react to the app?
Andrea: The visitors to the DSA Direct Selling Congress were very enthusiastic, especially because the surveys worked so well and quickly. Some want to use LineUpr for their own events.
LineUpr: Great. ? We want to grow daily and provide our customers with a better experience, what features do you wish for the app and why?
Andrea: In the DSA, some members have more than one vote, which makes the evaluation of votes difficult. It would be a huge relief if these weighted votes could be reflected in the "Surveys" section.
Our visitors were very enthusiastic. Some want to use LineUpr for their own events.
LineUpr: Which top three tips would you like to give other organizers using LineUpr?
Andrea: The "Surveys" section offers many ways to make events interactive. We have decided to use them even more for the next events.
LineUpr: Thank you for the great interview, Andrea. There were some interesting aspects here. We want to improve our survey feature further, so feedback is always very important.
More information about the DSA is available on their website and Twitter. Besides, the DSA has also prepared fantastic explanatory films for you about their work.
We look forward to your next events and to how we can support them with LineUpr.