Reading time: 3 minutes
Imagine your industry is undergoing rapid change and digitalization is driving this. What do you do? You use the change to your advantage and embrace its potential.
That's also the strategy at Willmott Dixon. Twice a year, they gather their people to discuss the business' direction of travel, future goals and how to achieve them all together. For one of these conferences, Tim Carey used LineUpr this year. He is the National Product Director at Willmott Dixon. In this interview, he will explain to you what he likes about LineUpr and how he was able to use it optimally. Another great customer story. Really worth reading. 😊

LineUpr: Hello Tim. Thank you for taking the time to do this interview. Please introduce yourself and Willmott Dixon.
Tim: Hi. My name is Tim Carey. I am National Product Director for Willmott Dixon. We are a £1bn+ turnover privately-owned contracting and interior fit-out group. Founded in 1852, we are family run and dedicated to leaving a positive legacy in our communities and environment
LineUpr: You used LineUpr for the Event "From Why to How". Please tell us more about thus event.
Tim: As part of our approach towards promoting an empowered, learning organization we run two annual conferences for our people. One of these is focused on our 'product' – the buildings we deliver to our customers in conjunction with our design and supply chain partners – and the service we provide as part of achieving this. With the construction industry in a period of rapid evolution – in part driven by the digital revolutions – we want to use the day to provide our people with a clear update as to our intended direction of travel for the new couple of years and how we will proactively respond to this landscape.
LineUpr: Which target group do you want to address and what added value do you offer the participants?
Tim: Our target group this year was 500 of our own people, chosen to represent a broad spectrum of our job roles, locations, backgrounds and seniority.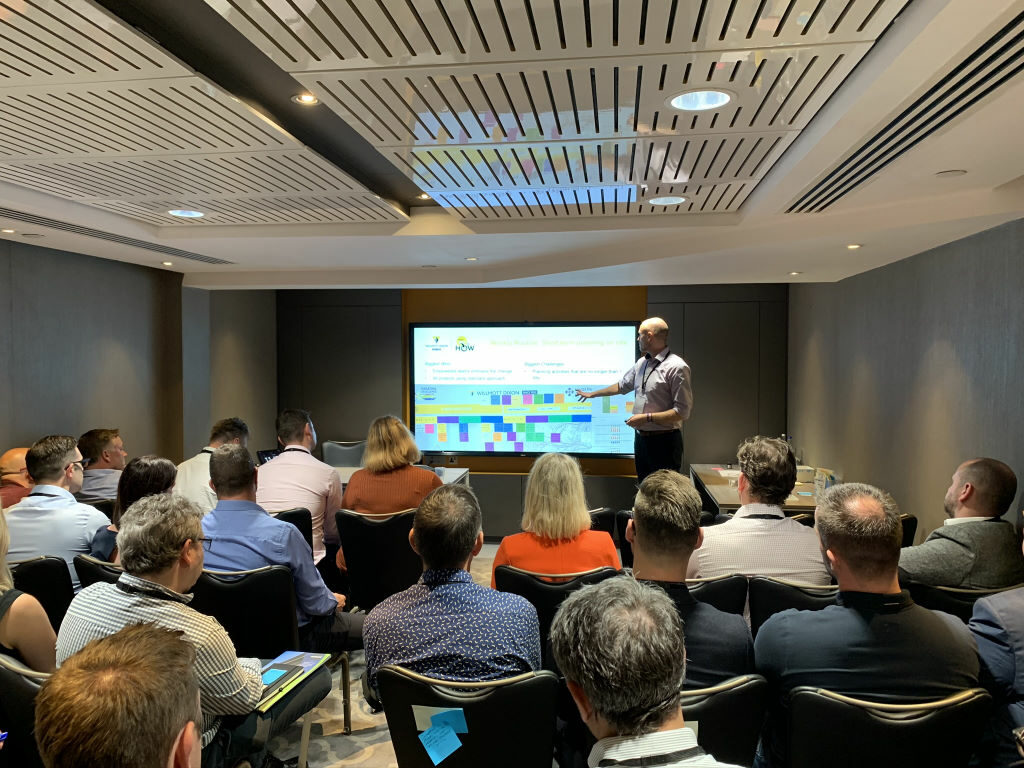 LineUpr: Do you also use printed products to market the event or to distribute information on-site? If so, which and why?
Tim: We did not use any printed products on this occasion, choosing instead to adopt a fully digital approach to pre, during and post-event communication. LineUpr being a key enabler for this strategy.
I can honestly say that the LineUpr was fantastic and a real benefit to the day.
LineUpr: Did you present your speakers with individual profiles in the event app?
Tim: Yes we did. This included biographical information for all key speakers, what parts of the day they were involved with (e.g. speaking times, locations) and links to any relevant supporting media.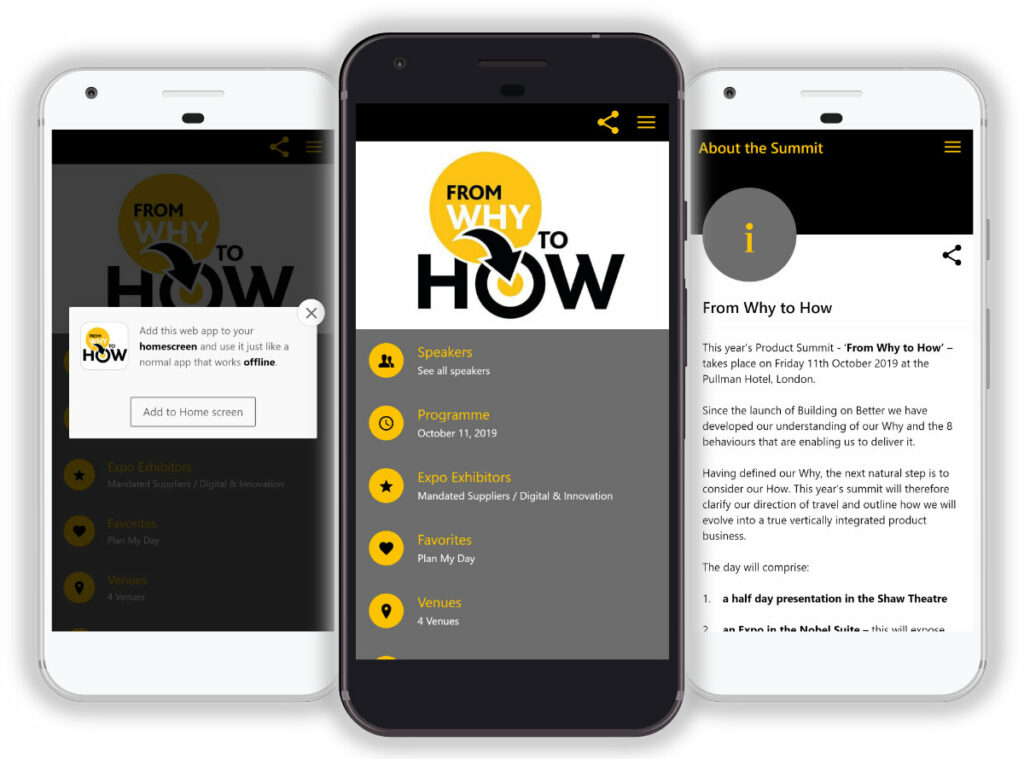 LineUpr: How do you rate the creation of the event app with LineUpr? What did you like and what can we improve?
Tim: I can honestly say that the LineUpr was fantastic and a real benefit to the day. With other 500 people attending and 55 speakers across a range of locations it enabled our audience to navigate the day. The ease of setup and content population being clear benefits for LineUpr when compared to other similar solutions.
Our communication strategy – compared to previous events – changed (improved) 100%, largely in part due to LineUpr.
LineUpr: Did you point out the (use of the) event app during the event?
Tim: We sent out a pre-event communication specifically to draw attention to the apps, embedding the event URL and QR code in a MailChimp newsletter. We also draw peoples attention to it on the main stage of the event several times during the day.

LineUpr: How has your event or event organization changed by using an event app?
Tim: Our communication strategy – compared to previous events – changed (improved) 100%, largely in part due to LineUpr. We have had great feedback about how slick the whole day was, which was greatly appreciated!
LineUpr: What hurdles and difficulties did you experience by introducing an event app to your event?
Tim: Absolutely none.
LineUpr: Thank you, Tim, for the great interview. You are completely right. The change is inevitable and as a company, you should react positively and try to make the best of it. This is most efficient when companies act proactively, as you have demonstrated.
Of course, the internet has many more exciting stories about Willmott Dixon. So definitely check it out. And if you are looking for a job, here is the LinkedIn profile of Willmott Dixon.
We are already looking forward to the next conference together with you.