Reading time: 5 minutes
Injury prevention and health in everyday work life is becoming increasingly important. Individuals are more productive when they are safe and healthy. Employers benefit from less downtime and more employee engagement. Experts from the Rocky Mountain Center for Occupational and Environmental Health at the University of Utah have been providing solutions to safety and health issues for many years. The center has built up an excellent reputation through professional conferences on health and safety at work.
One event that is particularly in focus here is the Annual Conference on Safety and Industrial Hygiene.  Entering paper-based session evaluation data by hand is very time consuming and often results in errors. To streamline operations, decrease printing costs, and increase data accuracy, the conference committee chose to switch to a digital program booklet with survey capability with LineUpr. We spoke to Diane Johnson, director of the training department at RMCOEH, about the use of LineUpr and why she was looking for a new tool in the first place. Have fun while reading. 😊

LineUpr: Hello Diane. Thank you for taking the time to do this interview. Please introduce yourself and the University of Utah.
Diane: The Rocky Mountain Center for Occupational and Environmental Health (RMCOEH) is part of the Department of Family and Preventative Medicine at the University of Utah. The Continuing Education Division, of which I am the Director, offers courses and conferences on occupational safety and health topics. We also house the Mountain West OSHA Education Center which is one of 18 officially authorized OSHA Training Institute Education Centers.
LineUpr: You used an event app from LineUpr for your Annual Utah Conference. Please tell us more about this event.
Diane: RMCOEH hosts an annual conference on Occupational Safety and Industrial Hygiene. This conference is known among safety and health professionals as being the "best in the west" opportunity to stay current on innovation, regulation, and best practice.
LineUpr: How did you learn about LineUpr and what added value does an event app offer you?
Diane: The conference committee has wanted to move evaluations to an electronic format for several years but found that the available options were prohibitively expensive and difficult to use. Determined to find a solution, I did some research on app-based survey tool that had been proven in conference settings, regardless of the size of the event. LineUpr appeared at the top of several recommended lists. The reviews were good. What I appreciated most was the ability to practice using the free tool. When I discovered how simple LineUpr was to use and a prototype built in the free option, investing in the pay option was an obvious choice. The tiered pay options ensured that we only paid for the service we needed.
The greatest value to us was the survey feature. We are required to do evaluations of each of our conference sessions. Those had always been done on paper and then transferred into a data management tool by hand. It took days of work to get that done. Using LineUpr our attendees were able to complete the evaluations on their smart phones without an internet connection. Best of all, we were able to simply download the survey data from the LineUpr site and import it into our data management system.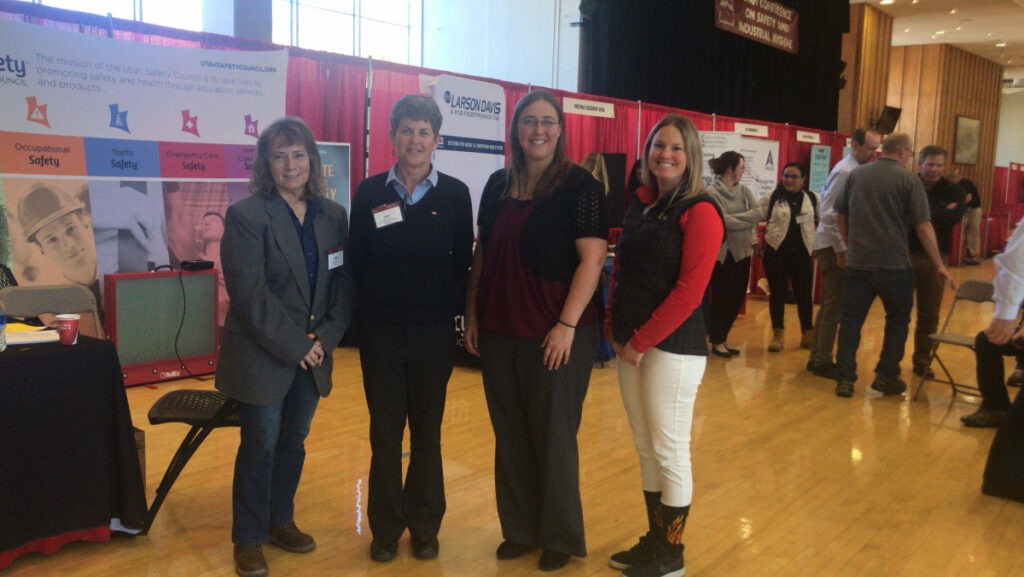 LineUpr: How did you use the Lineup profiles?
Diane: Profiles were used to highlight the Keynote speakers and presenters. We used this to add social presence and provide background information on each professional. This adds credibility and helps attendees choose the sessions they attend.
The survey feature is what we needed most from the LineUpr app.
LineUpr: You also used the about pages. Tell us how.
Diane: The about pages were used to provide basic information about the venue, the events, parking, etc. We included room locations and information about vendors and sponsors.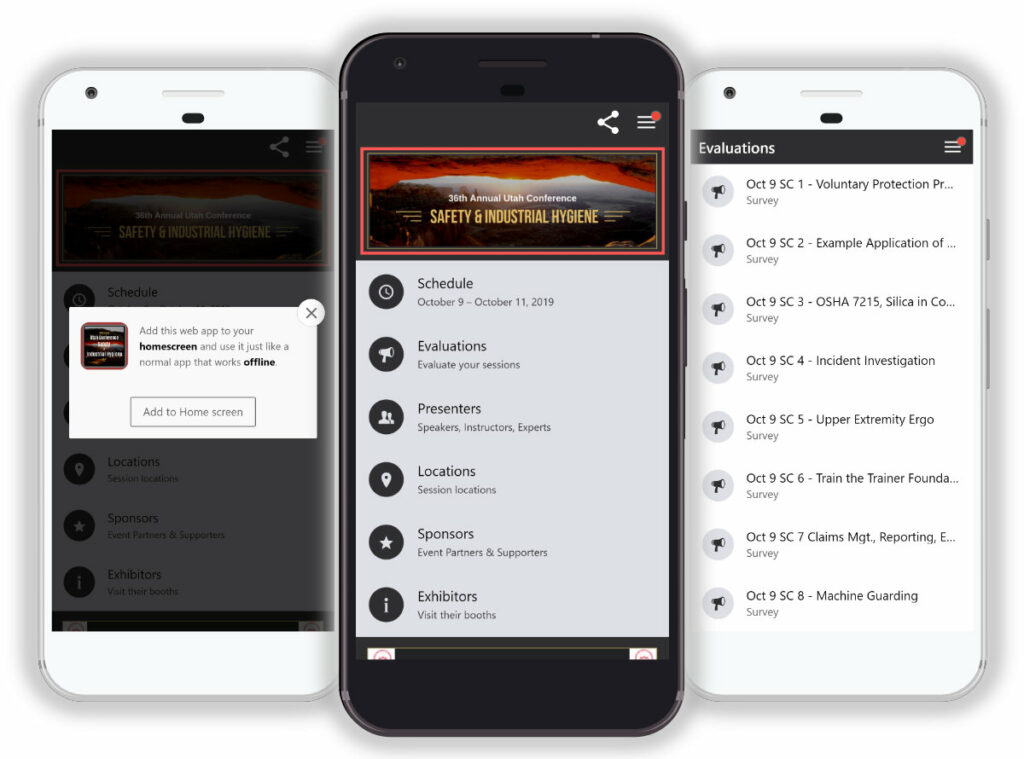 LineUpr: When and how did you inform your participants about the event app?
Diane: Because we were pretty close to the start of the conference when we discovered LineUpr, we didn't have a lot of time to get the word out.   So, this year, we used signage at the door of every conference room that included the link and a QR code participants could scan.  We also had our MC announce that we were using it and gave time to people to download the app.  We also asked each presenter to remind attendees to use the app to complete the evaluations.  Lastly we used the messaging system within LineUpr to provide announcements and remind people to complete the evaluations.   For the 2020 conference, we will send out 3 notices, 4 weeks ahead of the conference with the link and instructions for the conference app.
It was especially important that [the app] did not require an internet connection to use.
LineUpr: Did you also use the survey features?
Diane: The survey feature is what we needed most from the LineUpr app.  We use the results to determine attendee satisfaction and for planning for next year's event.  We also report numbers and results to our advisory boards.

LineUpr: How did your visitors react to the app?
Diane: Most of them really liked it. It was especially important that it did not require an internet connection to use. Those who were less tech savvy opted for the paper version of our evaluation.
LineUpr: If someone is thinking about using an event app for their event, what would you advise them to do? When is an app useful and what are the disadvantages of an app?
Diane: The only thing that was less than optimal about the app was that we couldn't download all of the survey results for all sessions at one time. We had to download them one at a time. This was very time consuming. We hope that in the near future, LineUpr will provide a way for users to download all survey data at one time.
LineUpr: Thank you for the great interview, Diane. I can fully understand the problem with analog feedback. Unfortunately, many organizers still rely on old methods. Thank you for giving us a good insight into your conference.
If you want more information, we recommend the websites of the RMCOEH and the Department for Continuing Education. The RMCOEH is also on Facebook.
We are already looking forward to your next events and to how we can support them with LineUpr.
LineUpr offers an easy-to-use interface that makes it possible to creating the tool you need without requiring expert technical skills. Our attendees enjoyed having all the conference information they needed at the tip of their fingers. – Diane Johnson, University of Utah