Reading time: 3 minutes
Today we are in a very sensitive industry. It's about the defense industry. To be more precise about Team Defence Information. This organization plays an essential role in the distribution of information in the defense industry. In this context, Sue Russell regularly organizes conferences to bring together key decision-makers.
Since 2018, Sue regularly uses the event apps from LineUpr for these conferences. Today their conferences are all paperless. Sue will tell us how she filled the app with content, distributed it among participants and made it an integral part of the conference. It is all very interesting. Have fun while reading. ?


LineUpr: Hello Sue. Thank you for taking the time to do this interview. Please introduce yourself and Team Defence Information.
Sue: I am Office & Finance Manager for Team Defence Information and my role also includes organizing conferences and events. TD-Info plays an important role, aiding collaboration between the MOD and Defence Industry.
LineUpr: You have used LineUpr for your DI'19 Event. Tell us more about that event. Which target group did you want to address and what makes the event special?
Sue: DI'19 is a two-day conference, including presentations and workshops covering a variety of subjects for the MOD and Defence Industry, including SME's. The event is also home to the TD-Info Excellence Awards. It is unique and plays a vital part in providing a platform for networking, information exchange, and innovation.
LineUpr: Do you also use printed products to market the event or distribute information on-site? If so, which and why?
Sue: We no longer use paper at any of our events, aside from a large board with a print out of the program and workshop content. Our aim is to be as paperless as possible.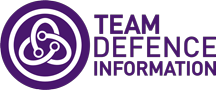 LineUpr: Let's get back to LineUpr. How much in advance do you publish the app? What information do you already communicate via the app before the event?
Sue: We like to publish the app at least a 4-6 weeks, it contains the schedule, confirmed speakers and bios, exhibitor logos and information, sponsor logos and information, floorplans, location details, and directions. Basic surveys, detailed information on the workshops, key contacts for them and an option to reserve a place on these. Also promotes the entries for the Excellent Awards.
We no longer use paper at any of our events. Our aim is to be as paperless as possible.
LineUpr: When and how do you inform the participants of the event about the event app?
Sue: 4-6 weeks before the date and again when the joining instructions are issued. The aim to have as many delegates as possible download the app before the day.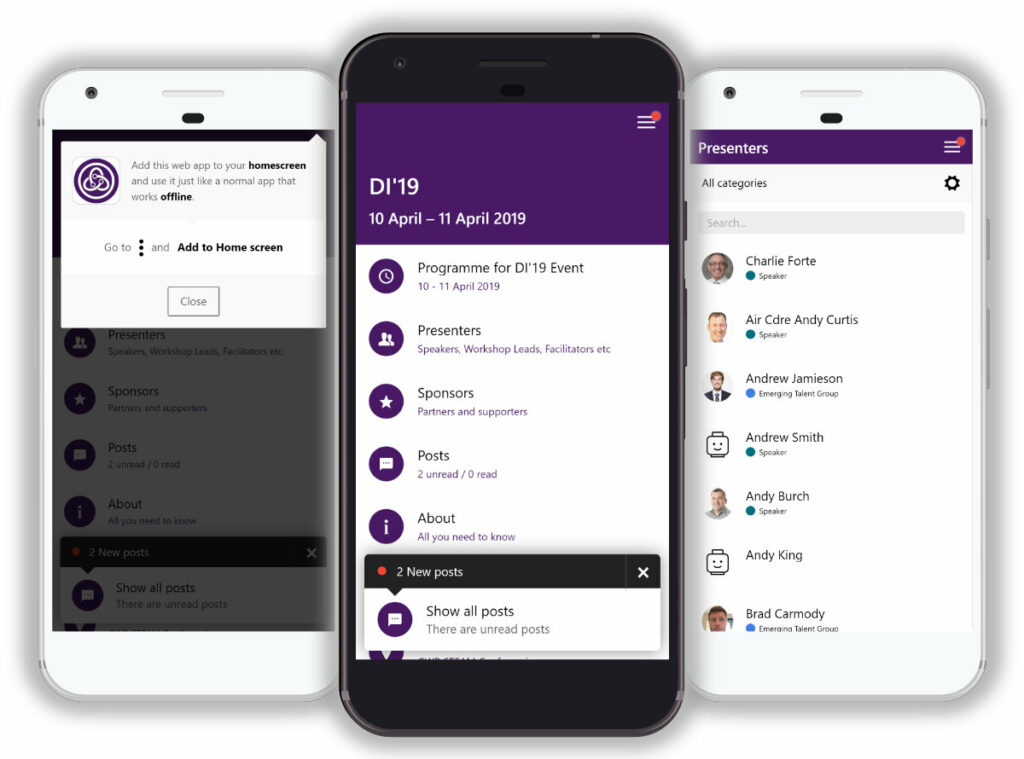 LineUpr: Do you also use your app after the end of the event?
Sue: No we do not distribute the presentation documents on the app, only on the company website, we did use it for a feedback survey.
The app saves a lot of work preparing paperwork and delegate packs.
LineUpr: How did your visitors react to the app?
Sue: Variable, some used it throughout the whole day, others just to find out about the workshops and to register and to see who was speaking and when.

LineUpr: How has your event or event organization changed by using an event app?
Sue: The app saves a lot of work preparing paperwork and delegate packs, a lot of packing and unloading at the venue, time handing them out and we can upload information and data as we receive it, even updating on the day if necessary.
LineUpr: Which top three tips would you like to give to other organizers when using LineUpr?
Sue: The premium version is great for all-around app capability, get working on it as soon as you can, use it as a holding area for exhibitor information, speakers details etc. If you want to use it to interact with the audience or the speakers do, make time to prepare questions and prep the speakers etc well before the event. The more time you devote to this the better interaction you achieve.
LineUpr: Thank you, Sue, for the great interview. We were able to gain a good insight into your event planning. And with your goal of a paperless conference, you're on the right path.
We are already looking forward to the next events with you.