Reading time: 3 minutes
In this article, we finally get musical again. We welcome Valentin Sacher from the music school Rheinfelden / Kaiseraugst. Valentin wanted to let the whole world to participate in the effect of live music, he and his colleagues came up with the idea of the Long Night of Music in 2016. The premiere of which took place in summer 2018.
For this occasion, he also looked for a digital solution to easily and clearly represent the complex program. He came across several event app providers. In the interview, he tells us why he chose LineUpr and how he shared the app among the visitors. Have fun while reading.


LineUpr: Hello Valentin. Thank you for taking the time to do this interview. Please introduce yourself and the music school Rheinfelden / Kaiseraugst.
Valentin: The music school Rheinfelden / Kaiseraugst (MSRK) is the musical competence center of the two communities in the lower Fricktal near Basel. About 420 pupils in individual and group lessons, as well as over 120 children and adolescents, are taught at this school. An extended offer of early musical education and offers in dance and theatre with more than 200 other assignments underline the importance of our institution in a regional context. Our music school, which is ISO-certified until the summer of 2009 is still well organized and structured. The above-average infrastructure on its own premises is particularly impressive.
LineUpr: You used LineUpr last year for the Long Night of Music in Kaiseraugst. Tell us a bit more about this event. Which target group did you want to address and what added value did you offer the participants?
Valentin: The Long Night of Music in Kaiseraugst was an experiment. We wanted to fill the whole village with music: as varied as possible, colorful and "something for everyone". The rush was – certainly also favored by great weather – unbelievable! And the concept has proven itself. So we will do the next edition on 6.6.2020.
LineUpr: What strategies and tools did you use to address this target group? Do you attach special importance to something in particular?
Valentin: We want to appeal to the widest possible audience and therefore advertise on various channels. Social media as well as posters, placemats, etc. belong to our advertising material.

LineUpr: If you could only use one of these tools, which one would you choose and why?
Valentin: Difficult question. I think for us the mix is important because the audience is so broad.
I was looking for a way to market the complex timetable to make it somehow appealing and purposeful. I wanted an app for that.
LineUpr: How did you come up with the idea of using LineUpr for the Long Night? What added value do you see in the event app for you and the visitors?
Valentin: I was looking for a way to market the complex timetable to make it somehow appealing and purposeful. I wanted an app for that. A colleague of mine works in this industry. I asked him how much it would cost to program such an app. He immediately made me understand that this could not be afforded, but at the same time showed me a few examples of apps from existing providers. LineUpr impressed me the most and I'm still convinced that this is by far the best app for our needs.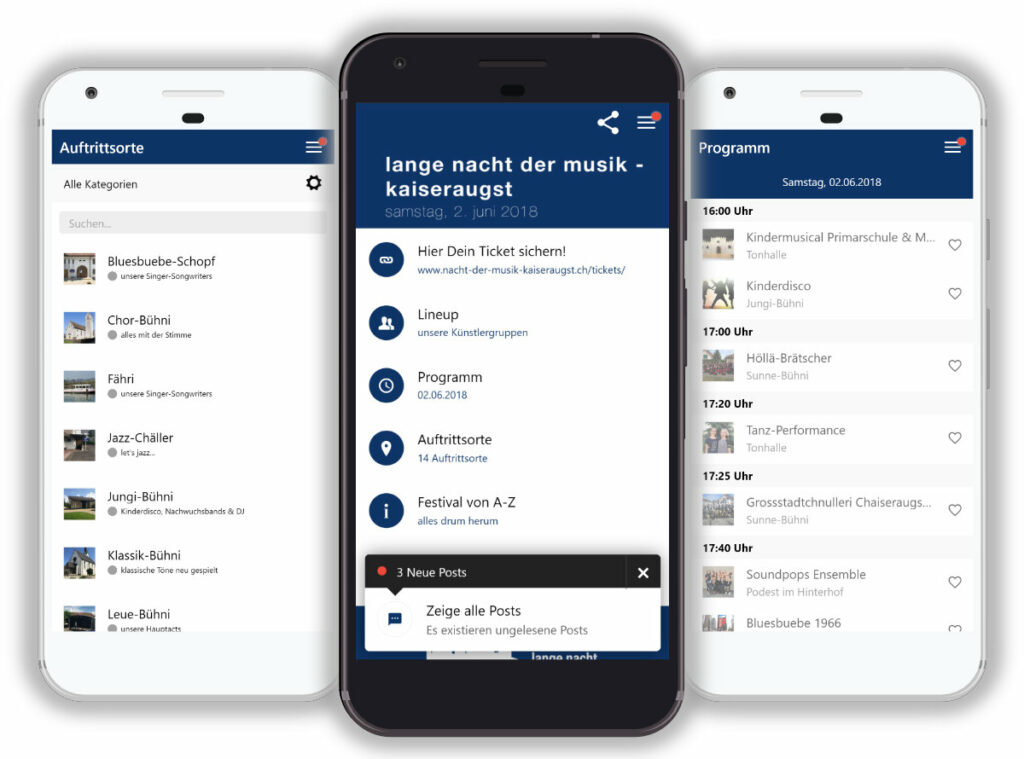 LineUpr: How long before the event do you start creating the event app? How much time do you invest in the app?
Valentin: We had 14 stages with over 40 formations. On top of that, we had to grasp this for the first time and build a strategy for ourselves so that we could put the information in the right places. After that, it went very fast and for the 2020 edition, I think we will come very far with just one day's work.
LineUpr: When and how did you inform the event participants about the event app?
Valentin: This was done in advance through our website and at the event itself with special flyers and a QR code, which leads to the app. But there we certainly still have expansion possibilities.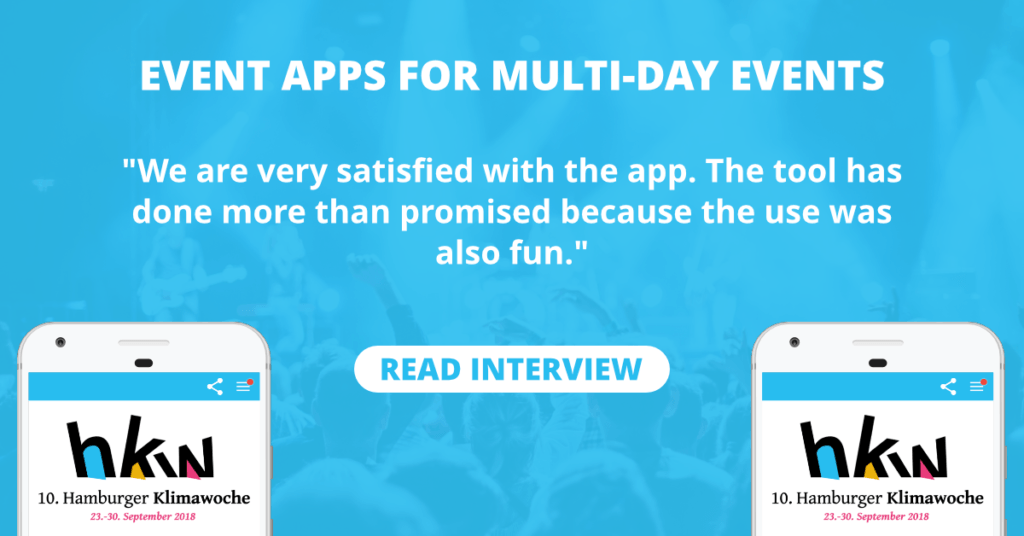 LineUpr: What information and content did you communicate via the app?
Valentin: Everything – really everything. Who plays when and where, current news about the event (e.g. current entry level), food corners, emergency scenarios, parking situation, etc.
LineUpr: How did your visitors react to the app?
Valentin: We did not actively ask for it. As I said, we have not exhausted the all the possibilities of this app yet. Everyone who downloaded it was impressed.
LineUpr: Thank you Valentin for the interesting interview. Since our apps are used primarily in the business context, cultural events are always something special. Therefore, I'm always looking forward to feedback from these events. In general, far too few city festivals in Germany and Europe are using the reach and added value of digital tools.
Incidentally, more information about Valentin's music school can be found on their website and on Facebook. Of course, the Long Night of Music has its own homepage. Here you can view scenes from 2018 and prepare for the next edition in 2020. We are already looking forward to it.