Reading time: 3 minutes
Food. Besides oxygen, water, and love one of the four elementary things in life. Through food, we can deepen relationships, get to know new cultures, and try out our cooking skills as well. That's another reason why today there is an ever-increasing variety of dishes and restaurants. At the same time, we are all so absorbed with our work/families/hobbies that not enough time remains. Delivery services offer us the opportunity to try out many different varieties without continually having to go back and forth. And this is where today's interviewee comes into play.
Delivery Hero is one of the world's leading delivery services. Britta Jaensch works for Delivery Hero and organized their Finance and Legal Meeting in 2019. The event app from LineUpr was also there from the beginning. In this interview, Britta will tell us why she decided to use LineUpr, when an event app makes sense and how the participants reacted. Have fun reading. 😊


LineUpr: Hello Britta. Thank you for taking the time to do this interview. Please introduce yourself and Delivery Hero.
Britta: Hello. My name is Britta Jaensch. I work at Delivery Hero and here I was also responsible for the organization and implementation of the Global Finance and Legal Meeting in Istanbul 2019.
Delivery Hero is one of the leading global online food ordering and delivery marketplaces. The Company maintains number one competitive market positions, in terms of restaurants, active users and orders, and online and mobile platforms, across 31 out of 39 countries in Europe, the Middle East & North Africa (MENA), Latin America and Asia-Pacific. The Company is headquartered in Berlin, Germany and has over 20,000 employees.
LineUpr: What role do events play for you? When you plan and carry out your events and global meetings, what do you hope to achieve with them?
Britta: We want to bring colleagues from all over the world together and promote the exchange of knowledge because it is so much better if people can meet, see each other and talk in person.
LineUpr: Do you also use printed products to market the event or to distribute information on-site? If so, which and why?
Britta: We are a pure tech company. Although we do not have a 100% paperless office (especially not in finance and law), printed products at conferences: no chance.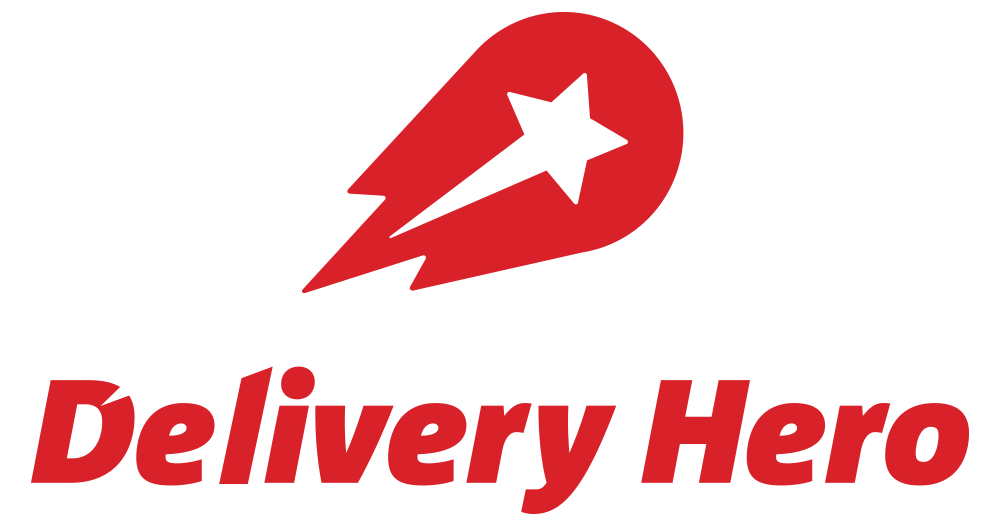 LineUpr: You've used LineUpr for the first time. How did you learn about LineUpr and what added value does an event app offer you?
Britta: I compared a dozen different conferencing apps and chose LineUpr. The added values: clear communication, beautiful design, reliable updates, easy handling.
It has been great working with the app and it can be done by two people at the same time.
LineUpr: Did you present your participants with individual profiles in the event app?
Britta: Yeah, absolutely, that was one of the reasons we used LineUpr: We used photos, a short bio and the links to the LinkedIn portal (almost all our colleagues worldwide are there). It was awesome!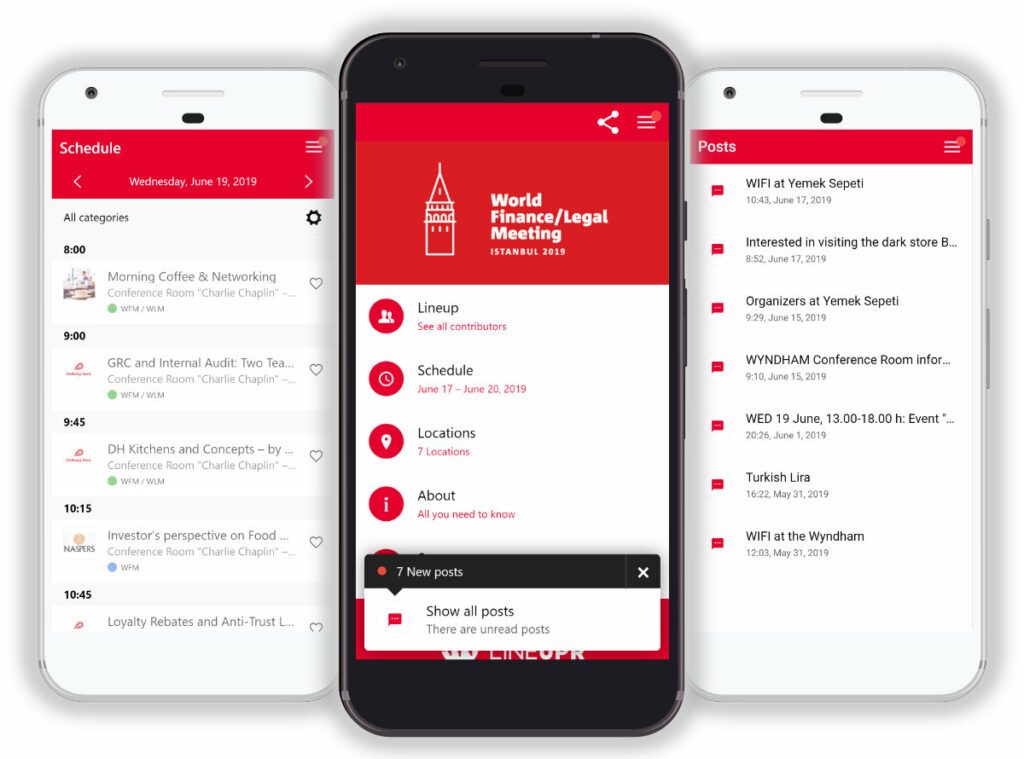 LineUpr: How do you rate the creation of the event app with LineUpr? What do you like and what can we improve?
Britta: It has been great working with the app and it can be done by two people at the same time. There are only two little things that bothered me a bit, namely the long scrolling through the site until you find the day where you want to change something (this can also be done with search, but it's not so great) and that you cannot swipe within the app – e. g. from day to day.
It would also be great if, instead of the "heart"-button, there was a "participate/will not participate"-button. The heart itself is too reminiscent of Facebook.
We actively asked if the app was liked. We received only positive feedback from our 90 colleagues.
LineUpr: When and how did you inform your participants about the event app?
Britta: Our event was in June 2019 and in November 2018 I decided to use you. One week before the event, we sent everyone the link.
We did not have to convince the participants – the benefits, in comparison with calendar invitations and regular event sites or, God forbid, booklets are obvious.

LineUpr: How did your visitors react to the app?
Britta: Yes, we actively asked in a survey after the event if the app was liked. And we received only positive feedback from our 90 colleagues. For one person the writing was too small but that's okay, one cannot please everyone.
LineUpr: What hurdles and difficulties did you experience in launching an event app for your event?
Britta: None. We are a company with employees who are extremely open to technical things. We have the mentality (worldwide, by the way, no matter what culture), that you give the thing a chance first and if it doesn't work well, so be it. You try to do it better next time.
And I have to say that as an organizer, of course, you're happy, when the app is well received.
LineUpr: If someone is thinking about using an event app for their event, what would you advise them? When is an app useful and what are the disadvantages of an app?
Britta: To be honest, I can't think of any disadvantages of an app unless you have severe vision problems. The significant advantage is that you can adjust your meetings immediately and that all participants are IMMEDIATELY informed.
In my experience, an app is only worth it for meetings/gatherings with more than 30 participants and with a duration of at least two days. And especially when dinners/events in the evening are taking place.
LineUpr: Thank you, Britta, for the nice interview. We can really see that you are very focused on new technologies at Delivery Hero. We are all the more honored when a company that is well versed in technologies chooses us.
You can find many more exciting stories on the website of Delivery Hero. Maybe you are looking for a new challenge. More glimpses of Delivery Hero are also available on Twitter, Facebook, and LinkedIn.
We hope that we can support you at many other events with an event app.