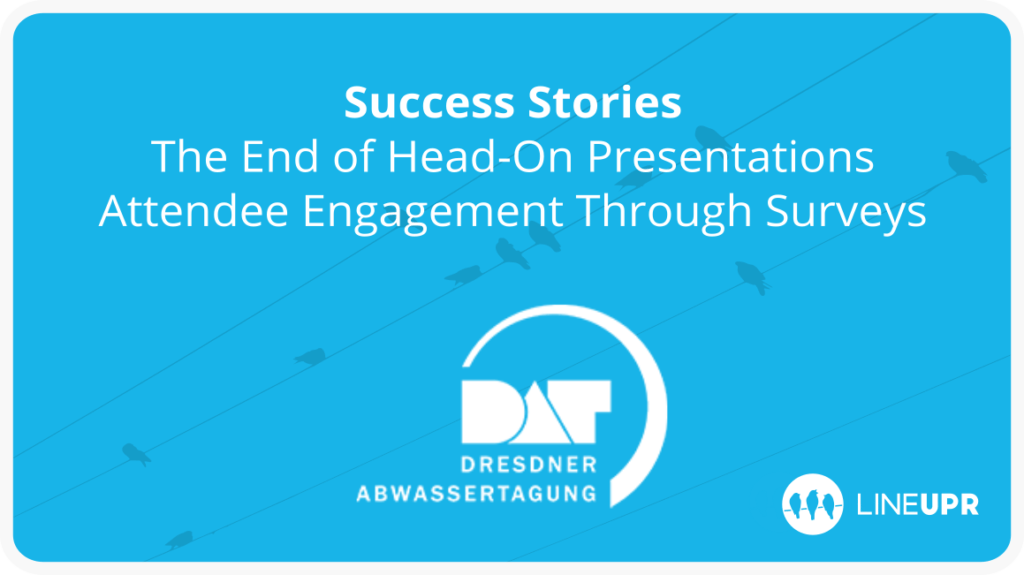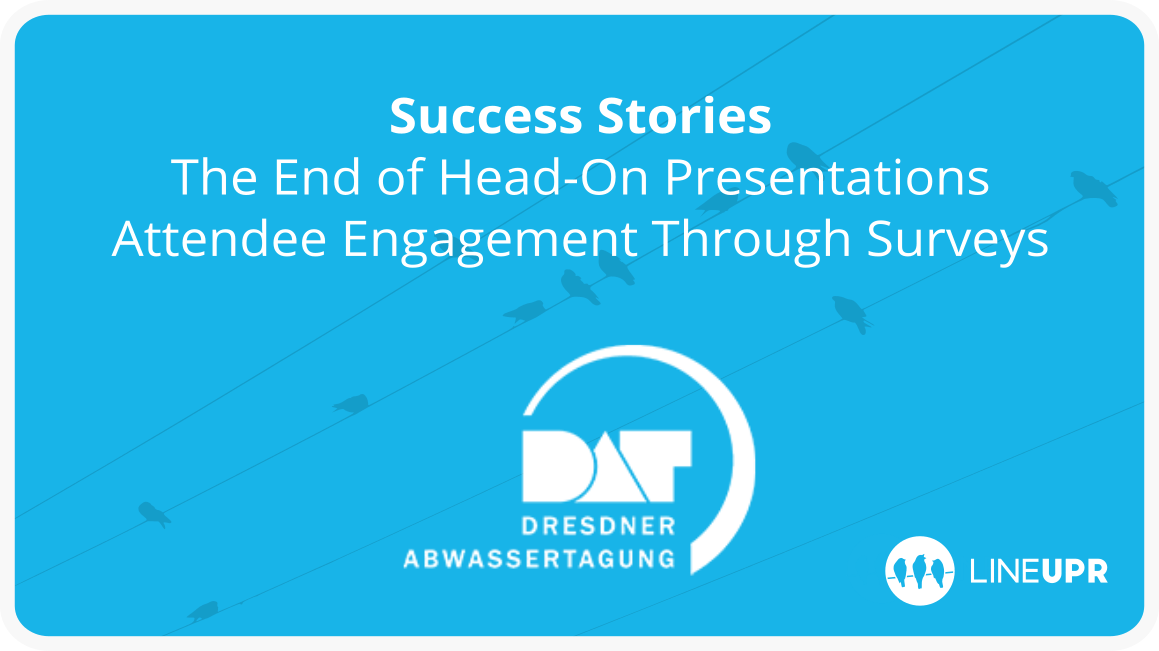 Reading time: 5 minutes
Today we welcome Torsten Fiedler from City Drainage Dresden to our blog. As a co-organiser of the Dresdner Sewage Conference, one of the leading German-speaking sewage conferences, he knows precisely which difficulties organizers have to face. He explains how an event app is superior to a responsive website and how surveys can increase participants' attention.
You can find more exciting success stories from our customers here.
LineUpr: Hello Torsten. Thank you for taking the time to do this interview. Please introduce yourself and the City Drainage Dresden. What are your goals and what role do events play in achieving them?
Torsten: I'm Torsten Fiedler, press spokesman for the City Drainage Dresden GmbH. Our company is responsible for the sewage disposal in Dresden. Around 400 employees clean 60 billion liters of sewage per year, look after 1,800 kilometers of sewage network, and maintain, renovate and build new sewage plants.
We also want to be opinion architects to positively shape the political, technical and economic conditions of our industry. Our Dresden Sewage Conference (DSC) is an annual forum for sewage treatment plant and network operators, municipalities, engineering firms and planners. The Congress with its accompanying industrial exhibition has become one of the five most important German meetings in the sewage sector in recent years.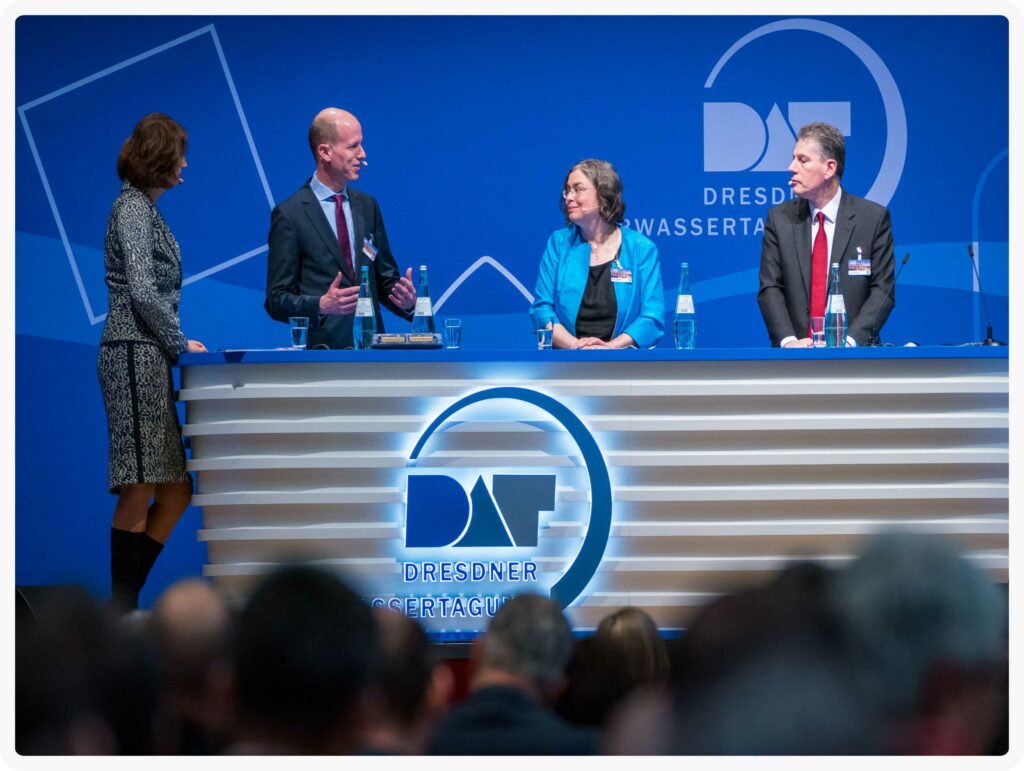 LineUpr: Have you used event apps in the past? If so, what are your experiences? If not, what was against the use of an event app?
Torsten: No, at the DSC in 2018 we tested an event app for the first time – LineUpr. We learned about the app during an informative event of the Dresden Marketing Society for Organisers.
Conference participants today expect more from a conference than just head-on presentations, they want to be involved.
LineUpr: You have now used LineUpr for your conference for the first time. What was the decisive argument for you to use an event app?
Torsten: Today's conference participants expect more from a conference than just head-on presentations, they want to be involved. The interaction is probably just as crucial at such conferences as the technical program. We already offer a very well received supporting programme. By means of an event app, the 650 guests can find their way around several locations. We were particularly tempted to start surveys directly from the stage.
LineUpr: You're right. This insight is also slowly getting around to other organizers.
How did you use the app before, during and after the event?
We were particularly tempted to start surveys from the stage.
Torsten: In our first test we didn't exploit the full potential, I think. The Dresden Sewage Conference has had its website for many years, so we have all the content that we need there, like the programme, accommodation recommendations, list of exhibitors, locations, etc. Also, we published the speakers with a photo and used the survey tool. I only worked with the app during the event. Although the website is also responsive, the event app is definitely much more practical on the smartphone.
We informed the participants via the website, the Dresden Sewage Conference Facebook page, e-mail and also in the accompanying booklet directly on-site. At the beginning of the conference, our moderator also once more invited all participants to open up the event app.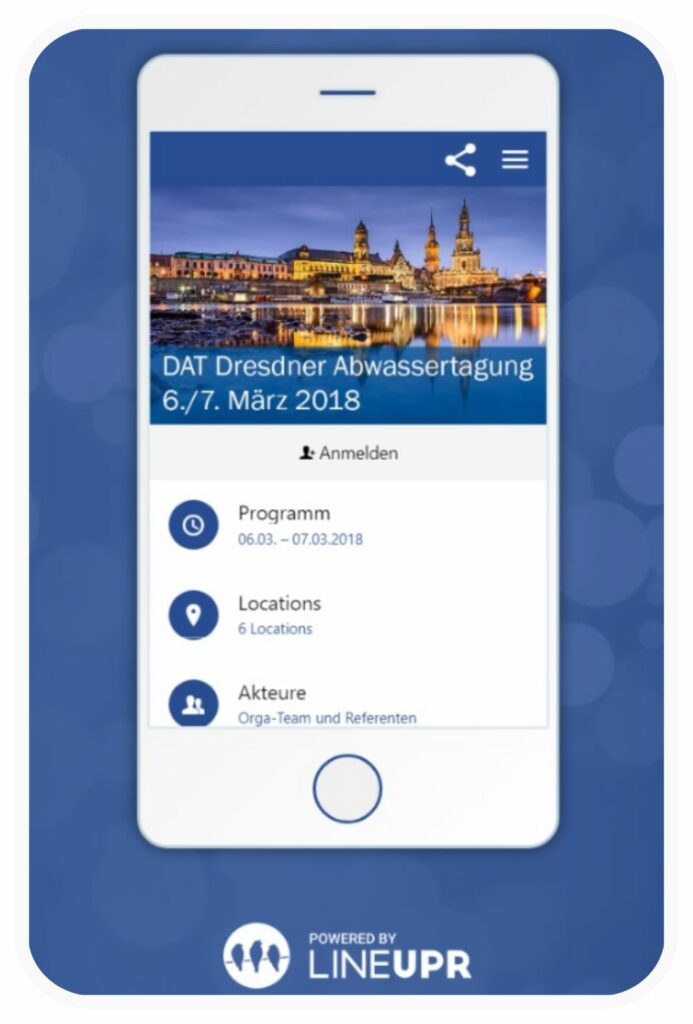 LineUpr: A responsive website is fantastic, but an app is something else if you're out and about with a lousy internet connection.
How did your visitors respond to the app?
Torsten: There was no direct feedback. This new opportunity has not yet been established. After all, around 60 conference participants answered the five questions.
We consider the live interaction at the conference to be an essential element to involve the participants and to keep their attention.
LineUpr: But you used the survey feature. Can you tell us a bit more about why and what you wanted to achieve with the surveys?
Torsten: We consider the live interaction at the conference to be an essential element to involve the conference participants and to keep their attention. In the end, a convention can indeed be fun, right? Surveys like this make the whole thing more relaxed.
LineUpr: How did you accomplish this at the event? How did you get your guests to participate?
Torsten: Well, we are fortunate with our moderator – he has a very motivating effect. However, he made a small mistake and did not present the survey results live immediately. Next time, we'll do it better.
LineUpr: This can happen. Everything rarely runs perfectly the first time.
Is there an exciting story from the last event that you would like to share with us?
Torsten: It was interesting that we got the highest marks for keeping to the schedule for the first time – in the background, however, two speakers were left hanging. But it will work with time.
Do it! The app is intuitive – great tool.
LineUpr: So, of course, you can also save time. But as long as the participants did not notice, then you have done a great job as an organizer.
What top three tips for other promoters do you have as an event app rookie using LineUpr?
Torsten: Do it! The app is intuitive – great tool. If you do not yet have a website for your event, you can even forgo it thanks to this app. In any case, the QR code should be sent in advance by e-mail to all concerned.
LineUpr: Thank you Torsten for the very detailed interview. You can also find out more about the Dresden Sewage Conference on the website  and on Facebook.
We look forward to your next events and to how we can support them with LineUpr.