Reading time: 6 minutes

What do the passion for gastronomy and extreme sports have in common? At first glance – not much. Andreas Isoz sees it differently. For him, these are his two greatest passions. On the one hand, he is a restaurant manager and on the other hand – an athlete in the Freestyle Aerials World Cup and a head of the national freestyle training center "Jumpin". Since he wanted to share his enthusiasm for both things, he came up with the idea of a sports competition in the form of a festival with a colorful program: freestyle, music, cuisine, and party.
Such an event with 2,000 visitors requires a large and experienced team. This is the only way to react quickly and flexibly to challenges. Of course, you also always need all the information at your fingertips at the right moment. In this interview, you can find out how Andreas solved this issue.
Another great customer story. Really worth reading. 😊

LineUpr: Hello Andreas. Thank you for taking your time to do this interview. Please introduce yourself and your event.
Andreas: Hello Nasti. First of all, thank you so much for your great support! My name is Andreas Isoz. I was an athlete in the Freestyle Aerials World Cup for 15 years and currently, I´m working in the restaurant business. I run two restaurants and also the national freestyle training center "Jumpin" near Zurich.
LineUpr: Crazy mix! You used our solution for the Freestyle Night. Please tell us more about this event.

Andreas: Freestyle Night is an annual event, which we organize on the "Jumpin" facility. We had this idea in a cozy round with a few bears in 2003. We wanted to organize a great annual sports event with a great supporting program. Besides the competitions in the disciplines such as Aerials, BMX/bike and Freeski, we also got acroflightshow, skydivers and skateboard mini ramp on board. This is a day where freestyle sports, cuisine, music, parties, get-togethers and fun come together. The event is organized entirely on a voluntary basis.


LineUpr: How much time and work do you spend on the planning of the event on average?
Andreas: The team of seven planners managed the festival. We worked together with around 40 volunteers. The planning itself took us 1 year, though the "effective work" from construction to dismantling lasted about 10 days.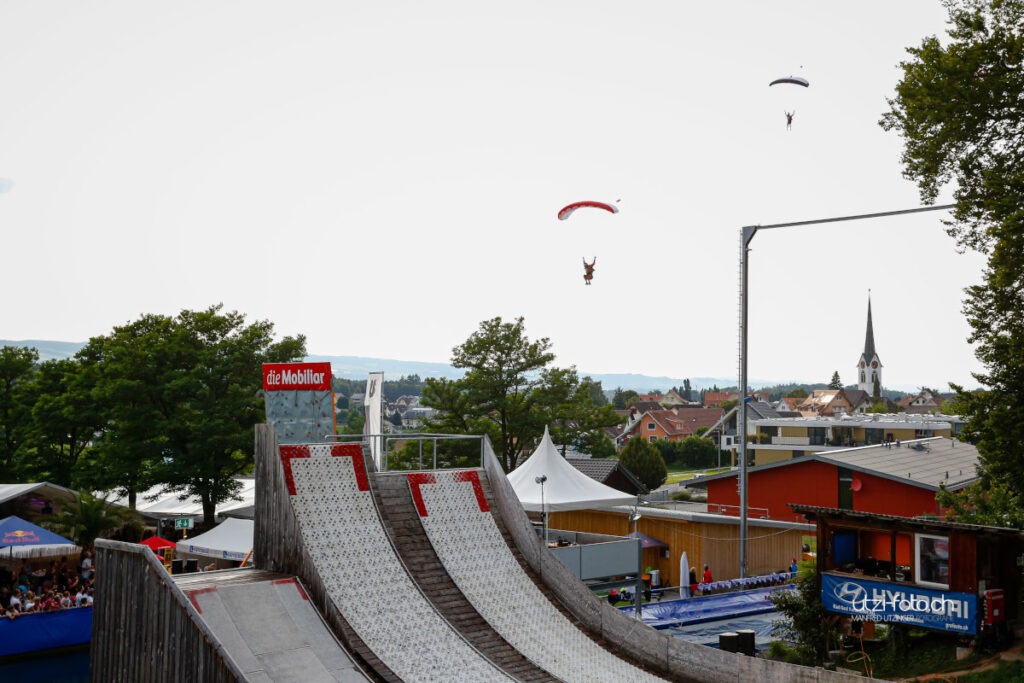 LineUpr: Do you also use printed products to promote an event or distribute information on-site? If so, which and why?
Andreas: Over the last 17 years, the type of media instruments used has changed dramatically. We have distributed a few flyers and posters and sent some out by post. This was primarily used as a counterbalance to the digital appearance. Thanks to LineUpr, we have completely gotten rid of on-site program booklets.
With the staff app, I had the possibility to provide everyone with a very detailed program.
LineUpr: You've used LineUpr for the first time. How did you learn about it and what added value does an event app offer you?
Andreas: Basically, I was looking for an extensive event app, which I could use for the organization of the event. Two features were of great importance for me: assignment of tasks and interactive to-do-lists. That's when I came across LineUpr.

We have created two LineUpr Apps. The first one, the staff app, allowed me to provide everyone (volunteers, sound and lighting technicians, paramedics) with a very detailed program. I also attached the corresponding documents (e.g. order confirmation) as PDF to the certain agenda entries. I´ve created profiles for our contact persons and linked them according to their tasks in the program. This saved us from having to use confusing Excel spreadsheets.

The second app was for our guests. In addition to the program, we were able to offer various background information. We also could adjust the program live (e.g. in case of bad weather).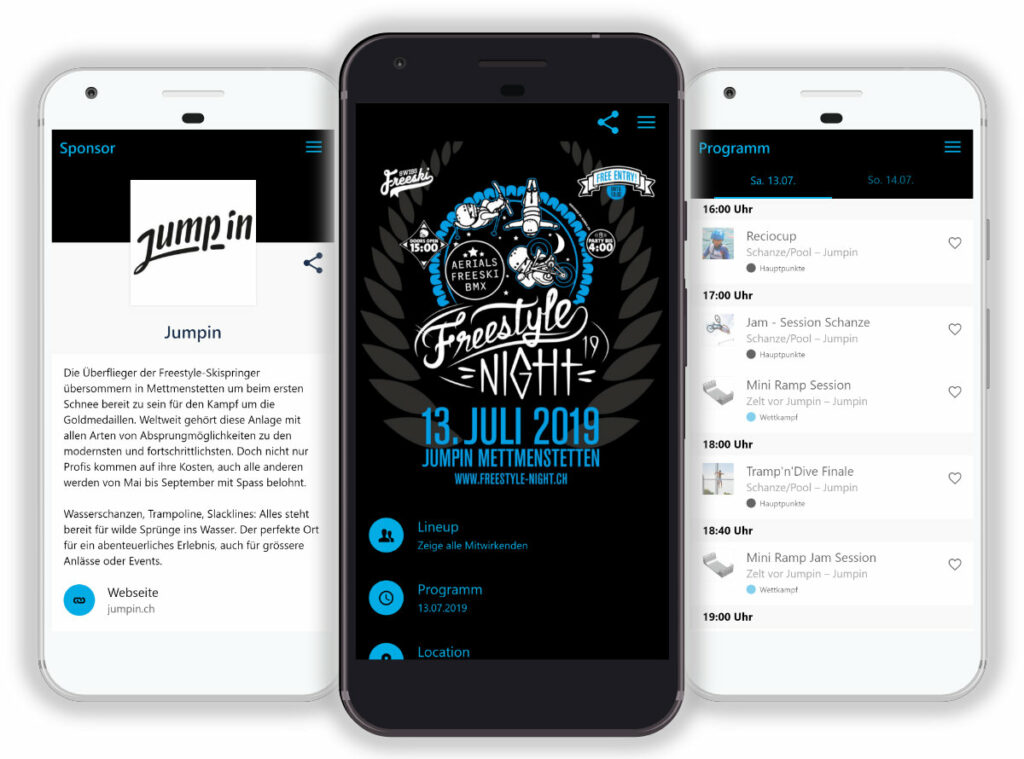 LineUpr: What information and content did you communicate via the LineUpr app?

Andreas: These were the program of the festival and background information in the guests´ app. In the staff app, apart from the normal schedule, there was information on delivery times and program items for service providers (security service, paramedics, etc.).
We were able to adjust last-minute changes live at any time. The whole organization was always up to date.
LineUpr: When and how did you inform your participants about the event app?
Andreas: We used our social media channels to inform our guests about the event. We also printed QR codes on the posters and entry wristbands.

LineUpr: How did your visitors react to the app?
Andreas: We haven´t actively asked for feedback. From our staff team as well as the local service providers, we received very positive feedback.
LineUpr: How has your event or event organization changed by using an event app?
Andreas: We certainly saved a lot of paper and were able to adjust our schedule live at any time. Thus, there was never an accidental old program brochure in circulation and everybody was up to date.
LineUpr: If someone is thinking about using an event app for their event, how would you advise them? When is an app useful and what are the disadvantages of an app?

Andreas: I do not see any real disadvantages. I know, that guests often don´t want to download and install apps. Since you don´t need to do that with LineUpr, this barrier isn´t there anymore. You need a QR Code Scanner, which is (too bad) not always automatically integrated into every phone camera.
LineUpr: Thank you very much, Andreas! That was a very creative approach to use a LineUpr app! We are already looking forward to your next events! By the way, some Android versions and the latest iOS versions have already integrated QR code scanner in the camera.
Andreas: Thank you very much for your great support!
More information, impressions and current news about Freestyle Night can be found on Facebook and Instagram. A look at the Homepage is always worth it!