Reading time: 5 minutes
Aesthetics and quality play an extraordinary role in furniture and interior design. Time and time again, we are surprised at what a good designer can do with a dull room. But to do this, you need great talent and an eye for details.
Someone who is blessed with these skills is Tommie Saul. Every year, HOLMRIS B8 hosts the Trends & Traditions. The meet and greet event scene in Denmark. In 2019, there was another unique gem on-site this time: A LineUpr Event App. In this interview, Tommie will tell you why he chose LineUpr, how quickly an event app can be created and how the participants responded. Have fun with this great customer story. 😊

LineUpr: Hello Tommie. Thank you for taking the time to do this interview. Please introduce yourself and Holmris B8.
Tommie: At HOLMRIS B8 we create room for people with care, expertise and groundbreaking ideas. We do not simply furnish rooms. We create surroundings and environments where people can exist and coexist. Places that are conducive to focus, progress, dialogue, results, well-being and community. We do all this with high quality and a passion for innovative design, building on a unique mix of our products and the best from +1,000 suppliers.
LineUpr: You have used LineUpr for your Trends & Traditions event. Tell us more about that event.
Tommie: Trends & Traditions is the biggest Meet and Greet event in Denmark in our business. At Trends & Traditions you'll get inspiration, new professional knowledge, and an excellent opportunity to expand your professional network. In the 2019 event we had over 130 exhibitors, 160 brands and 3.500 guests. Entrance is free together with food throughout the day.
LineUpr: What strategies and tools do you use when addressing this target group? Do you attach particular importance to something special?
Tommie: Of course, we use our own newsletter as well as Trends & Traditions marketing lists from previous participations who have accepted to receive invites for upcoming events. We also use Ads on Adwords and Social Media channels.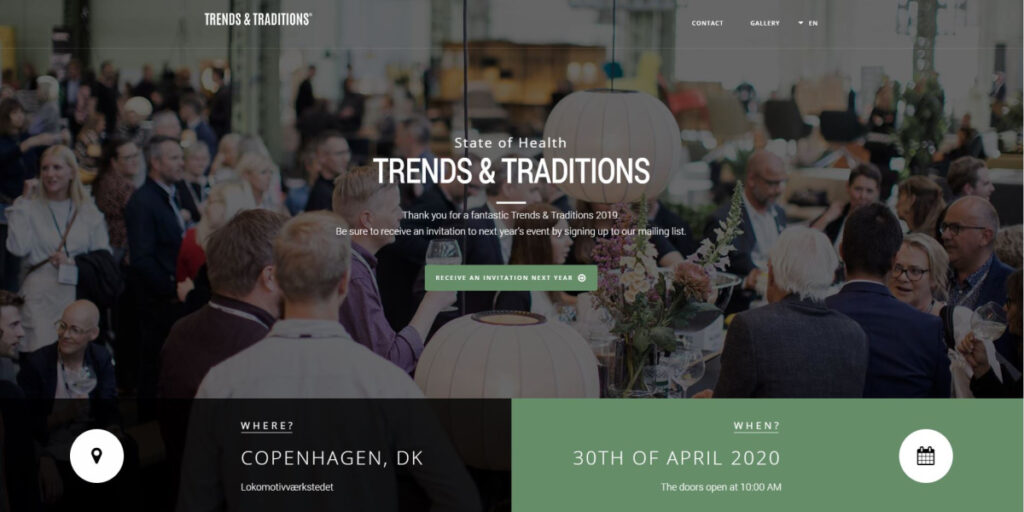 LineUpr: Have you used event apps in the past? If so, what experiences have you had with it? If you have not used an app yet, what has been against it so far?
Tommie: We have used two different event apps for our 2018 and 2019 editions. Here in 2019 we used LineUpr which we went too because of a great interface, functionalities and user experience. It gave us some unique possibilities with directions and intro of speakers, brands, and exhibitors.
Pretty cool feature to be able to send notifications directly on the day to the people that opened the app.
LineUpr: Let's get back to LineUpr. How long before the event do you start creating the event app? How much time do you invest in the app?
Tommie: We started setting up the app three months before the day, but we made it in 14 days with updates of all content. It is straight forward to use and we didn't have any problems with it.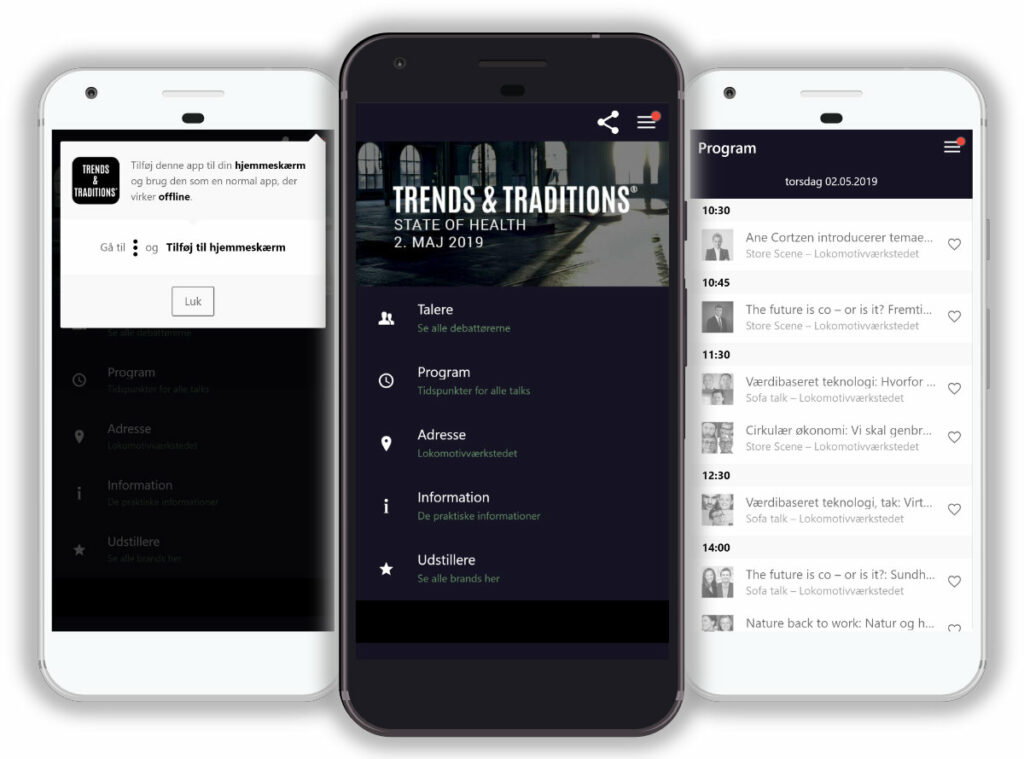 LineUpr: How much in advance do you publish the app? What information do you already communicate via the app before the event?
Tommie: We started making advertisement for the app 14 days before the event day. We ad info about the day, speaks, locations, etc. but mainly told people to download the app, so that they would be able to get information on the day. A pretty cool feature to be able to send notifications directly on the day to the people that opened the app.
Feedback was positive. Good vibes and great response on the live updates.
LineUpr: Do you also use your app after the end of the event?
Tommie: No, we didn't use the app after the event.

LineUpr: How did your visitors react to the app?
Tommie: Feedback was positive. Good vibes and great response on the live updates.
LineUpr: How has your event or event organization changed by using an event app?
Tommie: About 15% of the participants entered the app at the event day. We were able to send push notifications to those people when they opened the app. But we mainly communicated to our participants from the speakers at the location.
LineUpr: Which top three tips would you like to give to other organizers when using LineUpr?
Tommie: 1. Make sure to have a strategy for the app before setting it up.
2. Start organizing all content in private folders before setting up the app.
3. Use the notifications tool to push direct messages to visitors who open the app.
LineUpr: Thank you, Tommie, for the great interview. Your event is really unique. And it's definitely worth a visit for anyone in your industry.
If we have piqued your interest in the Trends and Traditions, then apply now for an invitation.